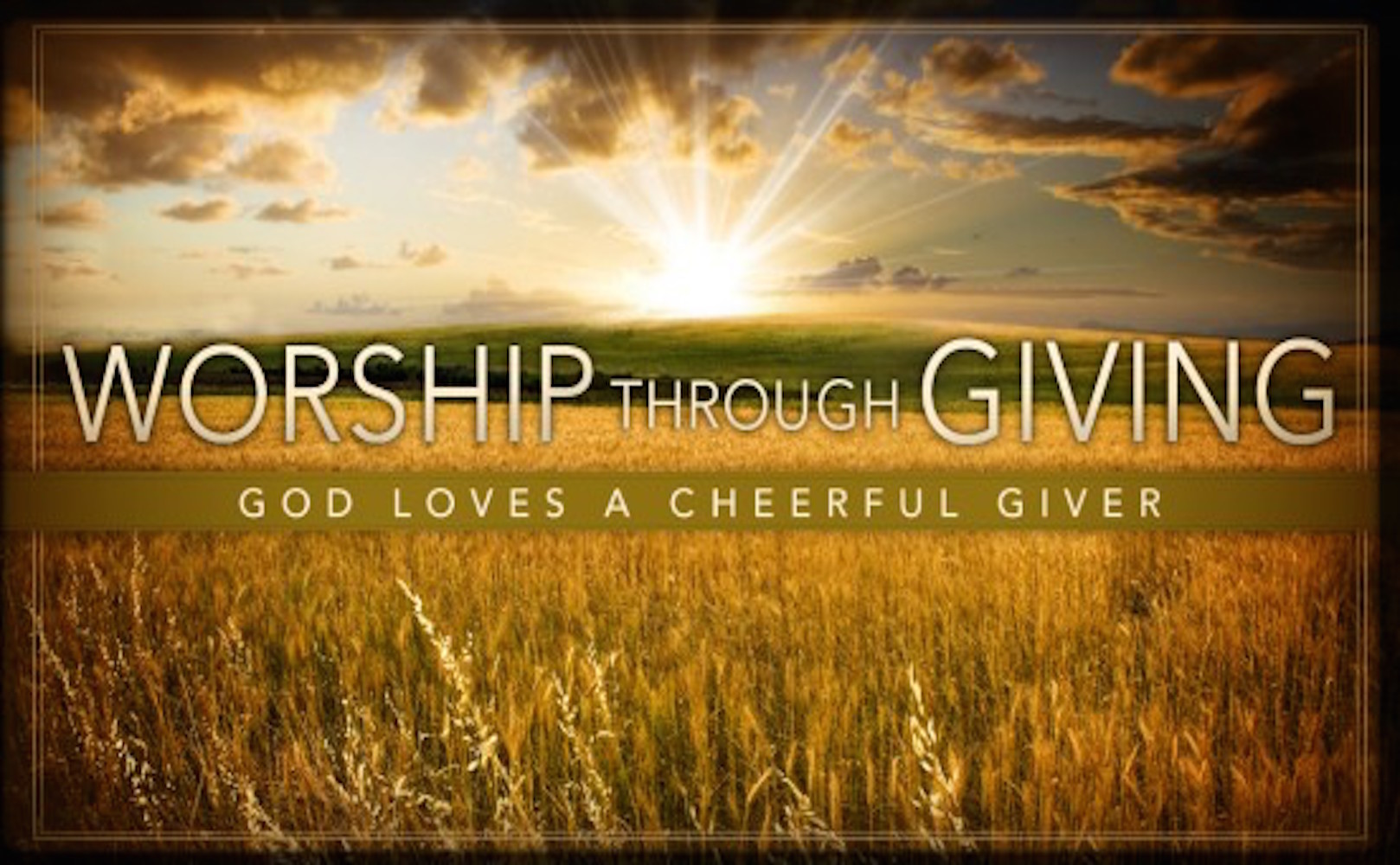 Bring ye all the tithes into the storehouse, that there may be meat in my house, and prove, and prove me now herewith, saith the Lord of hosts, if I will not open you the windows of heaven that there shall not be room enough to receive it. Malachi 3:10
Giving is part of our worship to our great God. We are just giving back to him a portion as He has prospered us. Our worship in giving more, than anything else is both an attitude and an act. It is said that the heart of the matter is a matter of the heart. When we give with a cheerful heart and a grateful attitude as the Bible prescribes, we open the windows of blessings that God wants to pour out to us.
The Rock Church of God by Faith would like to take this opportunity to thank you for your generous gifts of love. We pray that as you prayerfully give that the Lord will command His blessings upon your life.

We offer several giving methods at The Rock to make it more convenient for you. These easy methods allow you to give to the various funds of The Rock. All tithes and offerings will be used where best needed to support and further God's kingdom.
Online Giving
While this can have advantages, we want each person who chooses this option to make sure they are giving in a spirit that is pleasing to the Lord. There are several ways to give electronically – automatic withdrawal from checking accounts, savings accounts, debit cards and credit cards (Visa/MasterCard) Thank you for your faithfulness and may God bless you. To sign up for online giving, please click the "Giving" link to set up and/or manage your account. If you have any problems or concerns, please call 813-626-3500
---
Text Giving
THEROCK to 73256 and follow the prompts.
---
Check or Cash
For your convenience, offering envelopes are available for contributions.
Simply place cash or checks (made payable to Church of God by Faith) in one of these envelopes and put it in the offering basket during any of our services. Be sure to complete the envelope so that we may know the desired designation of your contribution.
---
Mail Gifts to:
The Rock COGBF
P.O. Box 11606
Tampa, FL 33680
(Make checks or money orders payable to: Church of God by Faith)
---
GIVELIFY
Mobile App – Download and search Church of God By Faith-Tampa and follow the prompts.